Colton Thomas
Videography/Director of Media Productions
I love Halloween, so what better than getting involved with a paranormal investigation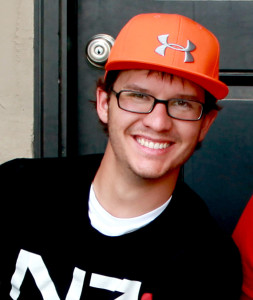 group. Hunting ghost is something I have always wanted to do. Growing up, I watched a lot of ghost hunting shows with friends and family. I loved hearing about other experiences and feelings about hauntings. Though, I really didn't have any of my own, until my adult years. Getting strong evidence to support paranormal activities are important to me. Video has always been my favorite to show that evidence. It's important to record everything, even the investigators themselves, during the time of a paranormal event. We can't always remember everything we see or do, having that footage really helps. It's a great tool to have to prove or disprove any activity that we run into.
I'm happy married with a son. I enjoy playing video games and sports. I play football in a league here in Utah. Halloween is a big thing to me, spend a lot of time setting up a haunted house. Video and graphics are something I love to do as a hobby.
Director's Note: Although new to the team Colton brings a wealth of skill with him. Not only does Colton record every investigation, he painstakingly reviews all the video footage, edits it to more easily point out anomolies for viewers, and spends his time and talents making an end product that is a credit to the WISPS Team.